DWI Attorney in Fort Smith, Arkansas
A DWI Doesn't Have to Ruin Your Record
Hire a DWI Attorney in Fort Smith, AR to Fight the Charge
It's easy to think you're good to drive home after a night out. However, you could face major trouble if you're caught by a cop when driving drunk. If you need a DWI attorney to defend you against a charge, rely on Brent Hall, Attorney At Law.
He spent nearly 20 years as a police sergeant, detective, and attorney, so he understands the ins and outs of DWI defense. With him on your side, you have a fighting chance of beating your DWI charge.
Protect your right to tell your side of the story. Hire him today to represent you in Fort Smith, AR court.
Trust an Attorney to Guide You Through the DWI Legal Process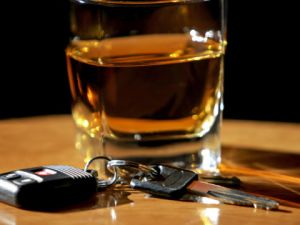 A DWI charge can be complicated, and you need a DWI attorney to help you handle the entire situation. Attorney Hall can:
Discuss the situation with you

Craft a defense that puts you in a positive light

Guide you on how to present your case in court
You don't have to handle this tough situation by yourself. Work with a professional attorney to protect your good name. Email today to discuss your DWI defense.