Domestic & Family Law Attorney in Fort Smith, Arkansas
Do What's Best for Your Loved Ones
Choose Our Attorney to Represent Your Family Through Divorce and Other Family Law Matters
Sometimes, family issues lead to legal battles. At Brent Hall, Attorney at Law, we understand how difficult it can be when you're embroiled in conflict with the people who matter most. We're here to help. If you need guidance as you navigate divorce, adoption, child custody law, and more, you can trust our attorney to provide compassionate counsel from start to finish.
Our divorce attorney has more than a decade of experience helping families through life's toughest moments in Fort Smith, Arkansas, and beyond. Let him assist you and your partner in reaching a reasonable separation agreement. From establishing alimony arrangements to child care plans and custody rules, we have the in-depth knowledge of the law necessary to lead you forward.
Don't attempt to work through difficult family law issues alone. Team up with our experienced lawyer in Fort Smith today. We proudly serve the surrounding areas of Van Buren, Fayetteville, Alma, and Greenwood.
Areas of Family Law in Which We Can Help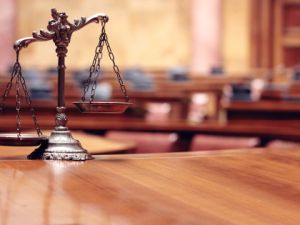 There are many different aspects of family law. No matter the issue you're dealing with, let us put our extensive experience to work for you. Our top-notch attorney has helped countless clients around the region with:
Wills

Adoptions

Guardianships

Divorce proceedings

Child custody battles

Alimony arrangements
Whether you need a divorce attorney to help you end your marriage or a child custody law firm to help you protect your kids, reach out to our firm, Brent Hall, Attorney at Law. From our office in Fort Smith, Arkansas, we advocate for families with compassion and care in the surrounding areas, including Van Buren, Fayetteville, Alma, and Greenwood. Use the contact form below to send us an email today.